Finding and Healing the
of Your Health Problems
REGAIN and RETAIN the health you deserve. We identify the ROOT CAUSE of your problem and solve it naturally with Functional Medicine, Nutrition, Chiropractic and Physical Therapy.
Experience Successful Treatment Programs
Reduce Their Prescription Dosage
Confident They Can Maintain New Lifestyle
Feel amazing from a Root Cause program
Your doctor listens and works with you to discover the true cause of your health problems.

Your doctor uses natural medicine methods to heal your body; drugs that mask your symptoms are not used.

Your healthcare team, each an expert in their respective discipline, is dedicated to working with you to achieve a successful outcome.
The facts are your body has become overburdened by stressors that inhibit your body's ability to heal itself, a job that it is innately capable of.
The stressors may be diet or lifestyle related, they may emanate from a malfunction of an organ, or they could be more physically based, such as a nervous system or muscular imbalance.
Once the stressors are diagnosed and fully addressed, your body gains back its control to fully heal itself and you feel amazing and energized once again. This is what we do: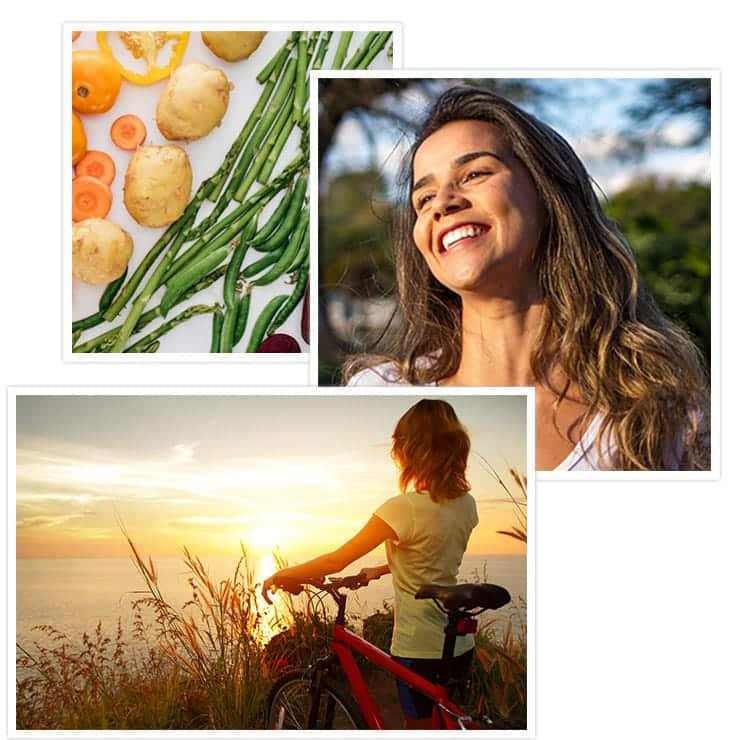 The Root Cause Philosophy
You are Designed to be Healthy

Your body can fully heal itself. It does so easily until it becomes overburdened.

We Unburden Your Body

Your body gives you symptoms to let you know it is overburdened or overstressed

Support Your Ability to Heal

Restoring health is accomplished by identifying the Root Cause of the stressors and removing them.
Start Your Journey to Feeling Great
Book Your Health Consultation Today
4 Steps to Solve Your Health Problems
In-depth History and Evaluation
You are asked an exact set of questions you will not find anywhere else.
Comprehensive Medical Exam
You receive an examination more thorough than you have ever experienced.
State of the Art Advanced Testing
Your doctor orders specialized lab tests that isolate the answers you have been looking for.
Personalized Treatment Program
Once the above steps are completed, we begin treatment. We prepare and implement a program designed specifically for you. Learn More
Wondering If We Treat Your Condition?
Patients Share Their Success Story
Patient Success Story of Mark
It just reached a point in my life where I felt horrific.
I'm not the type of person that goes to Doctors. I came in and it was amazing. It was.... human.
Within the first week I felt 100x better than I felt when I first came in.
I have more color in my skin, more skip in my step and this is the way you're supposed to feel.
Anyone that has a set of ears, I tell them Root Cause, you gotta go.
Patient Success Story of
Troy H.
I came to see Drs. Petersen and Root Cause Medical Clinic after several months of feeling horrid. I mean – exhausted, sick, sad, horrid. I had no energy at all, I was a physical wreck: my diabetes was completely out of control.
It has been 8 weeks since my first appointment where I sought help for my diabetes, and now I feel unbelievable. I'm eating better than I ever have.
I feel like I'm 20 years younger, my body is waking up, starting to feel well on a regular basis, and is happy!
Patient Success Story of
Jerry V.
I was having extreme pain in my shoulder to the point where I was no longer able to do my job. The pain prevented me from moving my arm above my chest.
I then decided to go to a back specialist and have an MRI done. The specialist could not see any problems from the MRI and told me that I was "just getting old".
I had told my sister-in-law about my problem and she referred me to Dr. Petersen at Root Cause Medical Clinic. After 6 months I saw a marked improvement in my health. My shoulder is much better and I am back working at the profession which I love.
Patient Success Story of
Emily E.
I have been to dozens of doctors and clinics in my life. No one has cared about me like Root Cause Medical Clinic.
I have Celiac Disease, a deformed jaw, countless allergies, and constant bone pain. I've gone into anaphylactic shock 15 times in my life (and I'm only 21).
Root Cause Medical Clinic was able to get my anaphylaxis under control, find the cause, and help me overcome my fear of food. I haven't gone into shock for one year, which is the longest I've ever gone in my life.
After all my pain, struggle, and hospitalizations, I am finally getting my life back and I am ecstatic!
Want to Hear More Patient Success Stories?
Discover why over 100 patients share their story of a successful recovery
Do you live far away from our clinics?
We can still help you!
The good news is that we are here to cater to your health needs regardless of where you live
Telemedicine visits allow you to meet with our team of doctors from the convenience of your home. Your treatment will be of the same high quality as if you were with us in person.
Any needed lab tests can be handled locally to you and then our doctors will interpret them at your telemedicine visit.
Your location need not be a barrier to your getting well.
Get the Care You Deserve the Moment You Walk in the Door
Ready to reclaim your health & your life?
Your healing is accomplished with a team-based approach using internal medicine, nutrition, physical therapy and chiropractic treatment.
We strive to regain your health, reduce your medication permanently and promote a lifestyle that sustainably heals your whole body.
Say "No More" to your symptoms of pain, fatigue, brain fog, obesity, stress, indigestion and many more!
Call us at 727-335-0400 or schedule a consultation today!
Schedule a Consultation
Tired of living with pain? Fill out the form and let's see how we can help you regain your ideal health.