Personalized Medical Weight Loss Program
The plan that works because it is customized for you
The Majority of Americans are Overweight or Obese
Over two-thirds of Americans are overweight, and the obesity rate is approximately 40 percent. Children are not immune, close to 18 percent of children ages 2 to 19 are obese, the highest rates ever documented.
Sadly, every time overweight and obese statistics are published, they rise.
Excess body weight puts you at higher risk of all degenerative diseases including heart disease, diabetes, cancers, and autoimmune diseases. Holding excess weight shortens your life.
It is frustrating to be stuck with excess weight, but we have a solution for you that does not use dangerous drugs.
A Weight Loss Plan that Understands Your Body
Your body can be overweight for a variety of reasons:
Poor food choices
Lack of movement
Poor sleep
Hormonal imbalance
Infections
Toxicity
Genetics

Our team of doctors have over 25 years of experience designing weight loss programs that work. Patients enjoy a high success rate without the use of medications. Our effective treatment stems from our ability to correctly diagnose and treat the underlying root cause of your weight gain.
Are you frustrated with your conventional medicine doctor's advice?
If you have been struggling with overweight for a while you have likely met with your doctor on the issue. After a blood test has been run to rule out any disease, most of my patients state their doctors tell them to "eat less and exercise more". Have you heard that?
It is not necessarily bad advice, but it typically does not result in success because it is not personalized to you. It does not take into account your exact needs from a dietary, metabolic, hormonal, and genetic standpoint.
You deserve to know exactly why your body's metabolism is not functioning as it should and we can provide those answers for you.
Patient Story of Eric O.
I wanted to thank the doctors at Root Cause Medical Clinic for helping me achieve outstanding results.
I first came to Root Cause Medical Clinic over two years ago. My main reason for coming was chronic fatigue. I was sleeping up to 12 hours per night and unable to make it through the day without a nap. I was also getting nasty skin rashes, headaches, and other problems that regular medical doctors were not able to cure.
After following the program, my fatigue and other medical problems completely disappeared! I haven't needed more than 7 hours sleep per night and have super amounts of energy.
My only remaining problem was that I was still very overweight. I had tried every weight loss program ever devised- especially high protein, low carbohydrate programs. They never seemed to work for me. But then I discovered the weight loss program here at Root Cause Medical Clinic. The doctors recommended a diet rich in whole foods and plants. I was concerned at first, but I figured I might as well try it since I'd tried everything else unsuccessfully. 
In the first 7 weeks of my program I lost 33 pounds and my body mass index dropped from 'obese' to 'overweight'. My pant size dropped from a 46 waist to a 38.
I am now the same weight I was when I got out of the Army thirty years ago. Women are looking at me again and all my friends tell me I look more than ten years younger.
My energy is off the charts and I've never felt better in my entire life!
The best thing about this new diet is that it is sustainable. Unlike previous diets, I can eat like this for the rest of my life.
Eric lost 100 pounds! The pictures from before and after really tells the tale
This is what you can expect from a Root Cause Medicine Doctor
First, an extensive history is performed – very extensive. We find out your stress level, sleep hours, exercise schedule, water consumption, food preferences and cravings, digestive symptoms, and a whole lot more.
Based on the extensive history and our knowledge of getting to the underlying root cause, we begin to get an idea of what might be the problem. This hypothesis will be borne out by functional and traditional lab tests, as required.
By the way, if you've ever been frustrated at lab tests that fail to show anything is wrong when your "gut" tells you there's a problem, you'll love Functional Medicine Lab tests – they are much more sensitive and WILL reveal the actual problem.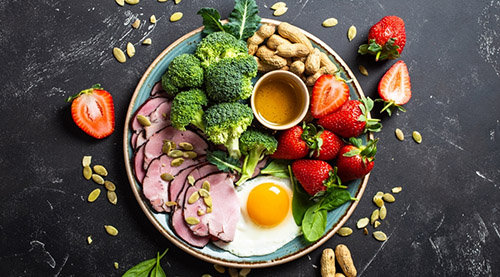 Start your Weight Loss Program today
Weight problems and obesity are epidemic in our country. There is a lot of talk about weight loss, but few solutions that make much sense. While fast weight loss 'sounds' good, we all know that it doesn't work long-term and can be dangerous.
If you are ready to lose weight and get healthier, we are here to help you to achieve that goal. Call us about our weight loss programs and we can help you create one that's just right for you.

We offer our Medical Weight Loss Program for those in San Jose, Mountain View, Cupertino and throughout Silicon Valley and the Bay Area. We are here to help!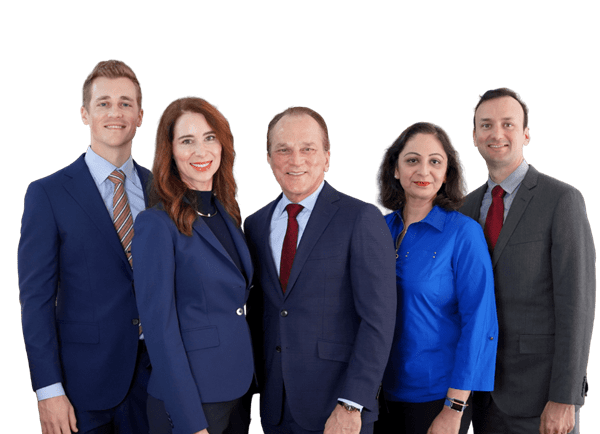 Schedule a Free Consultation
Arrange an initial consultation to discuss your health history and how we can best help you regain your health.