Got Neck Pain? You Need Physical Therapy!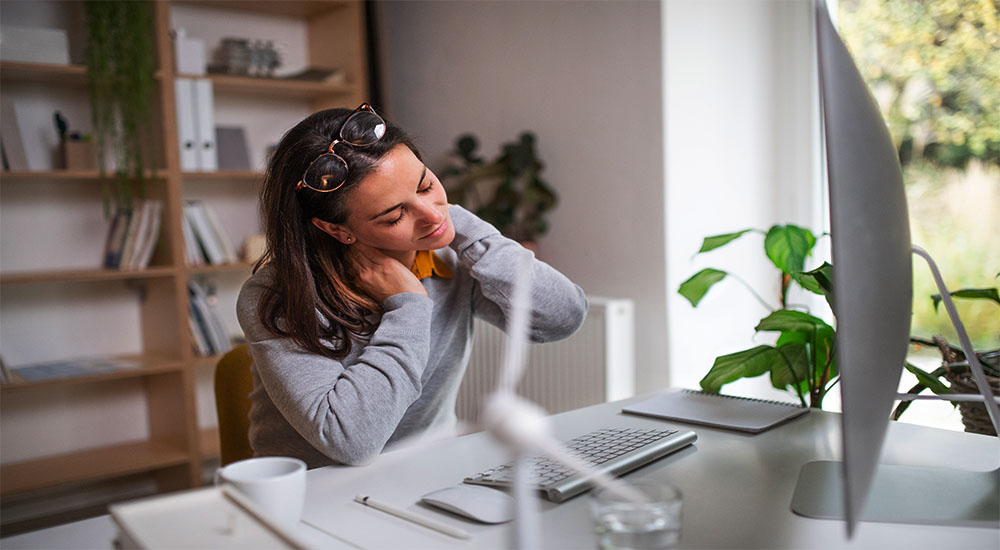 Who Suffers from Neck Pain and Why
Over the past 5-6 yrs, I have noted an increase in the number of neck-related problems in our practice. It is not necessarily unexpected considering most of our clientele work in computer and other allied fields.
They sit at their desks staring at 1 or more screens for long periods throughout the day. It is also highly likely that they go home and continue staring at their screens be it on laptops, desktops, or other gadgets such as ipads, iPhones, etc.
Our physical therapy department has become quite inundated with these individuals who are suffering from neck pain.
Do You Have a "C" Shaped Curve or a Backwards "C"?
Long hours of the head leaning forward to look at and read a screen can cause the neck curvature to slowly reverse from a C shape (correct) to either completely straight or a reverse C (most serious).
Early changes may initially be felt as neck and upper back tightness or sometimes tightness in the shoulders too. Patients commonly tell me that they feel like "cracking" their neck and that helps in loosening the tight muscles. (Please note that this is a very bad idea and won't result in long term benefit when done yourself.)
Some tend to tilt their neck sideways and that feels better. But the crucial fact remains that the real problem, a loss of the normal curvature of the neck, is still occurring unchecked.
Why Must the Neck Be Curved?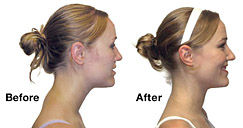 Now let's discuss what happens when the neck curve changes. Our necks are designed very well to withstand the forces and weight of our skull and brains. It has a natural C shape and that helps in keeping the neck bones strong and able to hold up the skull. The natural C shape also keeps the nerves coming from the spinal cord functioning properly.
Now when that normal curvature becomes straighter, it puts abnormal forces on the neck bones that support the skull. The bones "squish" the discs that are above and below them, pushing on the nerves coming out from the spinal cord, thus creating pinched nerves and pain. This is often the time that a patient comes to see me in our Physical Therapy department.
Now as the nerves do not work properly the muscles of the neck and upper back have to work harder. They feel the brunt of this added workload and begin getting tighter and as a patient, you feel soreness.
Give this scenario a couple of months and the chronic tight muscles now create neck pain. Often after another couple of months, the neck pain has advanced to pain that is radiating down the arms, shoulders, or creating headaches. It's all a big cycle.
How Can You Prevent the Pain?
Or, How can we prevent this roller coaster cycle of events?
Get an ergonomic evaluation done not only in your office but at home too.
If you feel that the evaluation simply skimmed the surface or didn't assist you with your condition, then, go to a Physical Therapist.
The Physical therapist will do a comprehensive analysis of the neck, the position of the curve, and other contributing postural issues.
They will prepare an individualized exercise program with focused stretches and other strengthening techniques, which can be done at home and supervised in the office.
They will work extensively on posture and restoring the neck curve.
Physical therapists will do manual therapy techniques and other neurological therapy to start effective recruitment of the irritated and pinched nerves.
The physical therapist will give you important feedback on how to sit and work so as to prevent future problems.
I feel that if acted upon quickly when the symptoms first start, versus waiting until the pain develops, the ability to maintain the neck curve is more likely. Patients who are more proactive in precautionary measures to keep their neck and the neck curve normal reap long term benefits.
The neck holds up that very important, though the heavy, head. When it's functioning well life just seems to go better. If you've left your development over quite some period of time and you are suffering from pain, all is not lost. Much can be done to regain the proper curvature, strengthen your muscles, and renew the function of your nerves. Sometimes 100% correction is not possible, but your physical therapist will advise you.
If you or someone you know is suffering from neck soreness or pain, we invite you to receive a free health analysis from myself, a doctor of Physical Therapy and Orthopedic Certified Specialist.
Do you need help with your health?
We have the tools to discover why you may be having trouble with a weakened immune system. It's not difficult as long as you're ready to make some dietary and lifestyle changes. If that sounds daunting, don't worry. We will hold your hand through the changes and make each step of change an easy one.
Contact us for a Free Consultation – Call (408) 733-0400.
For more information, call Saratoga: (408) 542-0354 or Clearwater: (727) 339-6008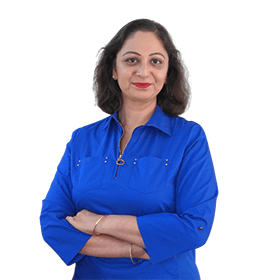 Dr. Rupa Chakravarty
DPT, OCS
Director of Physical Therapy at Root Cause Medical
Doctor of Physical Therapy, Orthopedic Certified Specialist
Dr. Chakravarty has numerous certifications for different techniques in Physical Therapy practice. She employs an extensive array of manual as well as exercise techniques to manage her patients' symptoms during their course of therapy.
Read Full Bio