Can Breathing Cure Low Back Pain?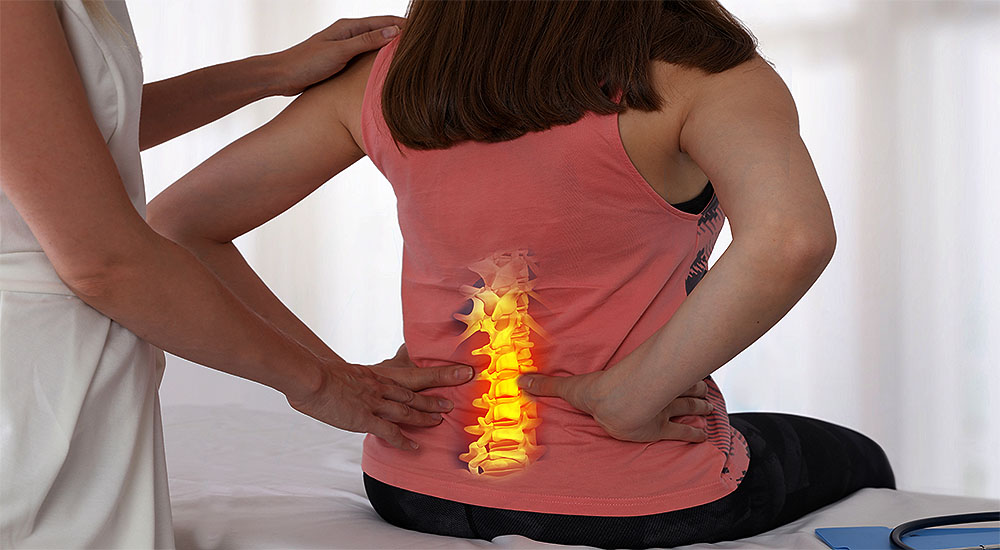 Breakthrough Research on Low Back Pain
A recent study showed that people with chronic low back pain tended to breathe differently than those without pain. The study indicated the differences to occur more during lifting tasks and activities that required effort.
Physical therapists have concentrated on optimizing core muscles as well as rib cage muscles for low back pain for decades. The results of this research study support the importance of doing just that for patients with low back pain.
Patients with Low Back Pain Don't Breathe Correctly
It has been suggested that patients with chronic low back pain develop, over a period of time, dysfunction in their respiratory capacity due to a weakness of the muscles in their lower back. Why?
As more air is inspired the result is an increase in pressure within the abdomen. This pressure is supported, normally, by strong abdominal muscle and strong low back muscles. When those muscles are not strong, that support system fails.
Root Cause Physical Therapy: Breathing Exercises Help Low Back Pain?
When a person has chronic low back pain, one issue a physical therapist will evaluate is their ability to breathe properly. An inability can result not only in pain but in fatigue and diminished mental alertness. With improper breathing, the rib cage and surrounding muscles get stiff causing inhalation to become more difficult. This situation of less elasticity and weak muscles leaves stale air in the lungs and prevents fresh oxygen from reaching the body. The result? More pain and fatigue.
The rhythmic process of breathing is one example of the consistent polarity we see in nature such as night and day, waking and sleeping, the rhythm of the tides, etc. It is the only bodily function that we perform both voluntarily and involuntarily. When you consciously breathe, you are able to influence a part of the nervous system (the sympathetic nervous system) that controls blood pressure, heart rate, digestion, and many other bodily functions.
Breathing exercises can act as a bridge to those functions and reactions of the body for which we generally do not have conscious control, such as pain. Proper breathing encourages relaxation of the muscles in the lower back and mid-back, which assists in decreasing pain in that region.
Breathing Techniques You Can Do!
Root Cause Physical Therapy commonly employs abdominal breathing, also known as diaphragmatic breathing, with our patients.
The diaphragm is a large muscle located between the chest and the abdomen – think of it as a sheet of muscle separating the heart and lungs above from the digestive organs below. When the diaphragm contracts it is forced downward causing the abdomen to expand. This causes a negative pressure within the chest and forces air into the lungs. The negative pressure also pulls blood into the chest improving blood flow to the heart.
Are You Breathing Correctly?
Try this: While it's hard not to concentrate on your breathing now that we've been discussing it, try to "catch" yourself unaware and see what happens when you breathe.
• Are you a correct breather? Meaning when you inhale does your abdomen get pushed out from the inhalation of air?
• Are you a shallow breather? Meaning does your abdomen not seem to move at all, resulting in very shallow breathing?
Root Cause Physical Therapy: Can Proper Breathing Prevent Disease?
Proper breathing leads to improved stamina in athletic activity as well as a reduction of disease. The latter is explained by the fact that similar to blood flow being influenced by breathing, so too is the flow of lymph, which is rich in immune cells and thereby helps fight off disease.
Do You Need a Breathing Lesson?
While that may sound silly, it very well may be true! At Root Cause Physical therapy, we are trained to evaluate and diagnose breathing and, if incorrect, treat the underlying root cause of the problem while concurrently teaching their patients easy, effective breathing exercises. If you are suffering from chronic back pain, have weak abdominal muscles, or just want to get more physically fit, we are happy to help you.
Do you need help with your health?
We have the diagnostic and testing tools, the clinical experience, and a different medical approach to discovering the root cause of why you have the symptoms that are bothering you. As long as you are ready to make some dietary and lifestyle changes, we can help you. We will "hold your hand" through the changes, step by step, to make each step an easy one. We are located in Clearwater, FL, at 1000 S Ft Harrison, at the corner of Ft. Harrison Ave. and Magnolia St. There is plenty of parking space directly accessible from Ft Harrison. If it is not convenient for you to come to Root Cause Medical Clinic, we offer telehealth/telemedicine consultations to residents of certain states. Call us for details.   
Contact us for a Consultation – Call 727-335-0400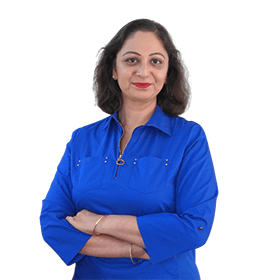 Dr. Rupa Chakravarty
DPT, OCS
Director of Physical Therapy at Root Cause Medical
Doctor of Physical Therapy, Orthopedic Certified Specialist
Dr. Chakravarty has numerous certifications for different techniques in Physical Therapy practice. She employs an extensive array of manual as well as exercise techniques to manage her patients' symptoms during their course of therapy.
Read Full Bio