It's the Holidays… Think Twice Before You Pick Your Poison!
Don't Let the Holidays Poison Your Health
This may seem like an odd title, but read on and the reason will come clear. Holidays can be a difficult time on several levels. This is only amplified if you are on a restricted diet or attempting to eat well to improve your health.
The other day a clinical nutrition patient, who had not survived the Thanksgiving weekend well, challenged me with this question: "Cheese or hot dogs?" I was a bit confused until she clarified what she meant. Apparently, she attended a holiday party the weekend after Thanksgiving and arrived at it quite hungry. She is gluten sensitive and has a nut allergy that is quite severe, so after eliminating the foods that contained those ingredients she felt that her choices came down to hot dogs or cheese. Mind you, she's also trying to be dairy-free and has recently decided to go vegan.
My answer was not what she wanted to hear because I refused to 'fall' for the 'Pick your Poison' question. But what I did realize is that she is definitely not alone and with no helpful hints or prior advice, one could feel that one's only choice is between one poison and another.
7 Simple Tips to Keep You Healthy
So to prevent this from happening to you I have 7 helpful hints for surviving the Holiday Season. (And by the way, these are good for any time you are going to a party or event.)
Don't go hungry. Never arrive at a party hungry. Unless it's your own or a close friend and you trust their menu implicitly, eat before you arrive so that you aren't letting hunger drive you to make poor choices.
ALWAYS have something to eat with you for emergencies. This could be a protein bar, fresh nuts, some crackers, and a snack size package of hummus, raw veggies, or a piece of fruit. The point is that you need something that won't go bad and will get you over the hump of being very hungry until you can get to 'real', healthy food.
Realize that you're not going to starve. I know that's easy to say and when one is hungry, well, one is hungry. But the facts are these. Drink enough water and the hunger pains will cease. An event or party doesn't last that long. It is better to eat some celery and carrot sticks and a handful of almonds than saying 'the heck with it' and just eat junk that you're going to regret later. We are a nation that is quite overweight -two-thirds of our population to be exact with one-third obese. I don't want you to pass out from low blood sugar and that is why I have made the suggestions above, but the facts are that the vast majority of us could eat a lot less, especially of what is typically served at a holiday party.
Avoid temptation by eating enough of what you can safely eat. I'm the first one to agree that the dessert table can look pretty inviting. But what it's really inviting is feeling sick and getting fat. So, the solution is to find what you can eat and eat enough of it so you are no longer hungry. When you're not hungry, the temptation is much easier to resist.
Never assume that something is safe to eat. If you are avoiding certain kinds of foods such a gluten or dairy products, never assume that something is safe to eat. If you cannot find out with certainty, then just don't eat it. Believe me, your body will thank you for the extra vigilance.
Dilute that alcohol. Remember that for every drink, consume at least 2 bottles of water directly afterward. Your liver will thank you and you'll be much less likely to suffer a headache. Also, try to have some food in your stomach before you start drinking. Alcohol on an empty stomach can definitely affect one's judgment.
Have fun! Parties are about fun, mingling with friends, and just having a good time. It's not solely about food.
Don't Let This Happen to You!
The patient who challenged me to the 'hot dogs or cheese' question had this unfortunate experience: She arrived at a party starving, she knew well enough to avoid gluten and nuts, so the only 'real' food she saw was the unfortunate cheese or highly chemical-laden hot dogs.
The idea of just holding off eating until she got home never dawned on her. Nor did the idea of bringing some food with her or snacking before she arrived.
The result was a 2-day migraine, weight gain (she is already obese), and feeling like she was back to square one. We quickly handled any sense of failure by getting her right back on her program and arming her with the above tips. I hope you find these helpful and please let me know if you have any other tips you'd like to share.
Wishing You and Yours a Happy, Healthy Holiday & New Year!
Enjoy your Holiday Season with family and friends and I'd like to be the first to wish you a very happy, health 2013! The doctors here at Root Cause Medical Clinic, are delighted to help you achieve your new year's resolutions as they relate to health, fitness, weight loss, and anti-aging. Please let us know how we can best assist you.
Do you need help with your health?
We have the diagnostic and testing tools, the clinical experience, and a different medical approach to discovering the root cause of why you have the symptoms that are bothering you. As long as you are ready to make some dietary and lifestyle changes, we can help you. We will "hold your hand" through the changes, step by step, to make each step an easy one. We are located in Clearwater, FL, at 1000 S Ft Harrison, at the corner of Ft. Harrison Ave. and Magnolia St. There is plenty of parking space directly accessible from Ft Harrison. If it is not convenient for you to come to Root Cause Medical Clinic, we offer telehealth/telemedicine consultations to residents of certain states. Call us for details.   
Contact us for a Consultation – Call 727-335-0400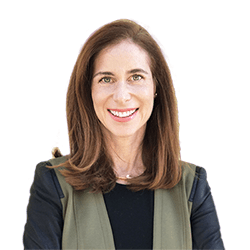 Dr. Vikki Petersen
DC. CCN
Founder of Root Cause Medical Clinic
Certified Functional Medicine Practitioner
Dr Vikki Petersen is a public speaker, author of two books, several eBooks and creates cutting edge content for her YouTube community. Dr Vikki is committed to bringing Root Cause Medicine and its unique approach to restoring health naturally to the world.
Read Full Bio