Is Your Pain Due to Plantar Fasciitis?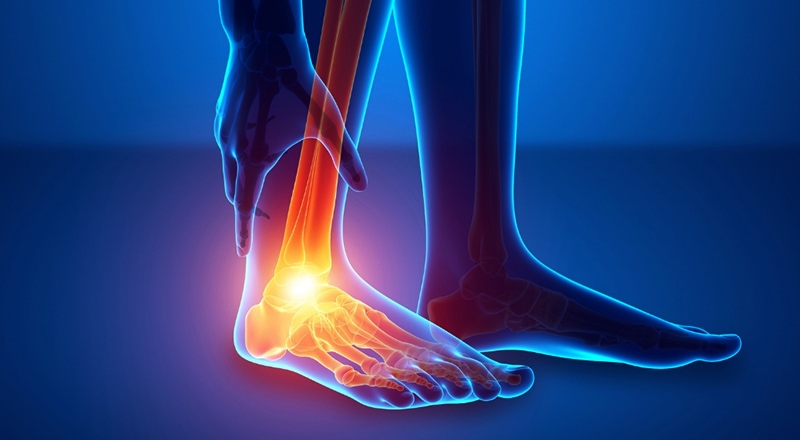 Is your foot pain plantar fasciitis?
It has been estimated that about 2 million Americans are affected by plantar fasciitis each year. In fact, it is the most treated foot problem in the country today. Most people seek treatment because it can impede your ability to walk.
What is it exactly?
The plantar fascia is a thick tissue at the sole of your foot.  It is technically not a muscle and has a lot of similarity in structure to a ligament. It is attached at one end to your heel bone, the calcaneus, and then spreads out and along your entire foot, attaching to all the toe bones.
The fascia is thick and has good tensile strength. In fact, it's so strong that it holds up the arches in your foot. It is your body's natural sole, which protects your foot muscles and tendons. Acting as your natural "sole", it allows you to walk barefoot in comfort. If you didn't have the cushioning and spring effect of the plantar fascia, it would be painful to walk around!
As can occur with any tissue in the human body, the plantar fascia can be prone to inflammation, wear, and tear. With inflammation, the plantar fascia gets swollen, tender to the touch, and any weight-bearing activity, even taking a step, can be very painful.
When pain develops you may receive the diagnosis of plantar fasciitis, meaning inflammation of the plantar fascia.
How do you treat it?
A common mistake I see in treatment is focusing on the symptom and ignoring the cause.  Unfortunately, failure to treat the cause yields only temporary relief, and over time the condition can become chronic. Once the problem is chronic, the fascia becomes rigid, making it much more difficult to treat.
Causes
One common cause is a small bone growth on the heel bone, a calcaneal spur. It causes pulling and tugging on the plantar fascia and irritation over time.
In other cases, inflammation is due to systemic conditions such as arthritis, sclerosis, diabetes, and more. Such underlying system-wide inflammation requires aid from our Functional Medicine department.
Biomechanical stressors or structural imbalance, weakness, or asymmetry is another cause. Such structural issues of your hips, knees, low back or pelvis are frequently the culprit. In addition to joint problems, poor muscle strength or imbalanced musculature in the hips, knees, or ankles is another contributing factor. Poor core strength is also found to be at the root of the condition.
The all too common history of chronic ankle and foot sprains, which were never treated properly or fully resolved, can also lead to plantar fasciitis.
And finally, poor or inadequate arch supports in your shoes, especially if you have flat feet can also lead to this condition.
With all these causes, it's no wonder it's a common problem.
Symptoms
Some of the most common symptoms are pain in the heel or the arch of the foot. Others notice pain with prolonged walking or standing.
Another common indicator is a pain in the heel or sole of the foot when waking up in the morning and trying to take your first step out of bed.
Prolonged sitting and then transitioning to standing can also be painful.
The reason this pain occurs is that the plantar fascia becomes shortened when it is inflamed. When you're sitting or lying in bed you're not weight-bearing which causes further shortening. When you take the first step to walk or stand, the plantar fascia has to suddenly elongate and this results in a jolt of pain, causing nerve fibers to fire into action – ouch.
The solution
A comprehensive Physical therapy evaluation is needed to figure out the true cause of the plantar fasciitis. Once that is determined then, the appropriate treatment can be started.
Deep tool friction techniques and certain manual mobilizations around the foot and ankle have been shown to improve the flexibility of the plantar fascia.
Electrical modalities such as ultrasound, iontophoresis, and stimulation, are important adjuncts to pain management.
If the assessment indicates other joints are involved such as the hip, knee, or low back, appropriate exercises, and core stabilization techniques are utilized.
Orthotics for your shoes and good, supportive footwear for home and work may be required.
Plantar fasciitis should not be allowed to become chronic. The correct approach and treatment allow for optimum relief.
Don't suffer; we're here to help
We have excellent success in resolving plantar fasciitis here at Root Cause Medical. We would be delighted to evaluate you to determine the actual cause of your pain.
Do you need help with your health?
We have the diagnostic and testing tools, the clinical experience, and a different medical approach to discovering the root cause of why you have the symptoms that are bothering you. As long as you are ready to make some dietary and lifestyle changes, we can help you. We will "hold your hand" through the changes, step by step, to make each step an easy one. We are located in Clearwater, FL, at 1000 S Ft Harrison, at the corner of Ft. Harrison Ave. and Magnolia St. There is plenty of parking space directly accessible from Ft Harrison. If it is not convenient for you to come to Root Cause Medical Clinic, we offer telehealth/telemedicine consultations to residents of certain states. Call us for details.   
Contact us for a Consultation – Call 727-335-0400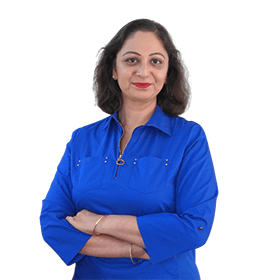 Dr. Rupa Chakravarty
DPT, OCS
Director of Physical Therapy at Root Cause Medical
Doctor of Physical Therapy, Orthopedic Certified Specialist
Dr. Chakravarty has numerous certifications for different techniques in Physical Therapy practice. She employs an extensive array of manual as well as exercise techniques to manage her patients' symptoms during their course of therapy.
Read Full Bio