Vitamin D Lessens Activation of Viruses
Vitamin D, a vitamin, a hormone, and much more
Vitamin D is not just a vitamin, but it's also converted to a steroid hormone.
D also regulated 5% of our genes, an often under-appreciated fact.
We often think of D in terms of bone strength. It plays an important role in regulating your body's levels of calcium and phosphorus, and in the mineralization of your bone.
Vitamin D is also considered "anti-cancer", meaning it goes way beyond mineral and bone health, in fact impacting the strength of your immune system.
It is that area I wish to focus upon in this blog.
Vitamin D3 is protective against respiratory infections
This isn't new news. There are over 25 studies, citing vitamin D's beneficial effects on lung tissue.
It's protective against respiratory infections along with acute respiratory distress syndrome (ARDS), the lung damage associated with COVID-19.
How does vitamin D3 protect your lungs from viruses?
This is where it gets a little technical, but also fascinating.
I'm going to try to make this easy to understand.
The current coronavirus, COVID-19, also known as SARS-CoV-2, hijacks your cells exactly the same way SARS-CoV-1 did.  CoV-1 was first identified in 2003.
Viruses are not alive, therefore they need to dock onto the surface of your cells somehow and gain entrance. Once they're inside, they can take over and reproduce.
There's a receptor on the outside of your lung cells called an ACE-2 receptor. It is via that receptor that COVID-19 gains access. You think of it as the receptor is the lock and COVID-19 has the key to gain entrance.
Normally ACE-2, an enzyme, helps to modulate blood pressure, inflammation, and body fluid homeostasis. It's a very important enzyme in your body and it must be in balance with another enzyme, ACE.
Here's where it gets interesting
Once the virus docks to the receptor on the outside of your cell, the virus, and the receptor are pulled inside the cell, essentially leaving you with fewer receptors.
On the surface of it, this sounds good; fewer receptors mean less viral entrance and therefore less damage, right? Wrong.
Why?
There needs to be a balance of ACE-2 and its counterpart ACE; they are both enzymes. Stable levels of ACE-2 is actually protective. If ACE-2 levels go down, the imbalance created results in inflammation and increased lung injury. This is why the COVID-19 virus is causing such lung damage. It's lessening ACE-2 levels.
How can you stop the damage?
Your friendly vitamin D3 is very adept at normalizing ACE-2 levels. This is highly protective of lung tissue and likely why there are so many studies showing vitamin D's ability to do just that.
What's fascinating, is that vitamin D3 only raised ACE-2 levels when they were depleted. It did nothing when ACE-2 levels were normal. This is called homeostasis, the ability of a nutrient or substance to normalize levels.
Vitamin D3 was seen to act in that way. When ACE-2 levels were normal it didn't affect them, it only raised them when they were deficient, thereby playing a protective role for your lungs.
How's your vitamin D3 level?
Less than 20 ng/mL is considered deficient, and less than 30 ng/mL is considered insufficient, but neither is close to optimal.
The optimal level of vitamin D3 is 50 – 60 ng/mL.
With COVID-19 in our environment, many doctors and researchers recommend aiming for 60 ng/mL.
Look at your most recent physical and see what your level was. The formula is to use 2,000 IU of vitamin D per every 10 units you need to raise it. Balancing vitamin D3 with vitamin K2 is critical. It is for that reason the supplement we have in our Root Cause Medicine Store has both combined. You can get vitamin D3 wherever you wish, but this one is liquid and tasteless, making it easy to take.
Remember vitamin D is fat-soluble, so to improve absorption take it with some fat in your meal vs on an empty stomach.
Do you need help with your health?
We have the diagnostic and testing tools, the clinical experience, and a different medical approach to discovering the root cause of why you have the symptoms that are bothering you. As long as you are ready to make some dietary and lifestyle changes, we can help you. We will "hold your hand" through the changes, step by step, to make each step an easy one. We are located in Clearwater, FL, at 1000 S Ft Harrison, at the corner of Ft. Harrison Ave. and Magnolia St. There is plenty of parking space directly accessible from Ft Harrison. If it is not convenient for you to come to Root Cause Medical Clinic, we offer telehealth/telemedicine consultations to residents of certain states. Call us for details.   
Contact us for a Consultation – Call 727-335-0400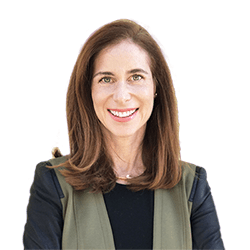 Dr. Vikki Petersen
DC. CCN
Founder of Root Cause Medical Clinic
Certified Functional Medicine Practitioner
Dr Vikki Petersen is a public speaker, author of two books, several eBooks and creates cutting edge content for her YouTube community. Dr Vikki is committed to bringing Root Cause Medicine and its unique approach to restoring health naturally to the world.
Read Full Bio