Fast and Easy Sauteed Kale with Shallots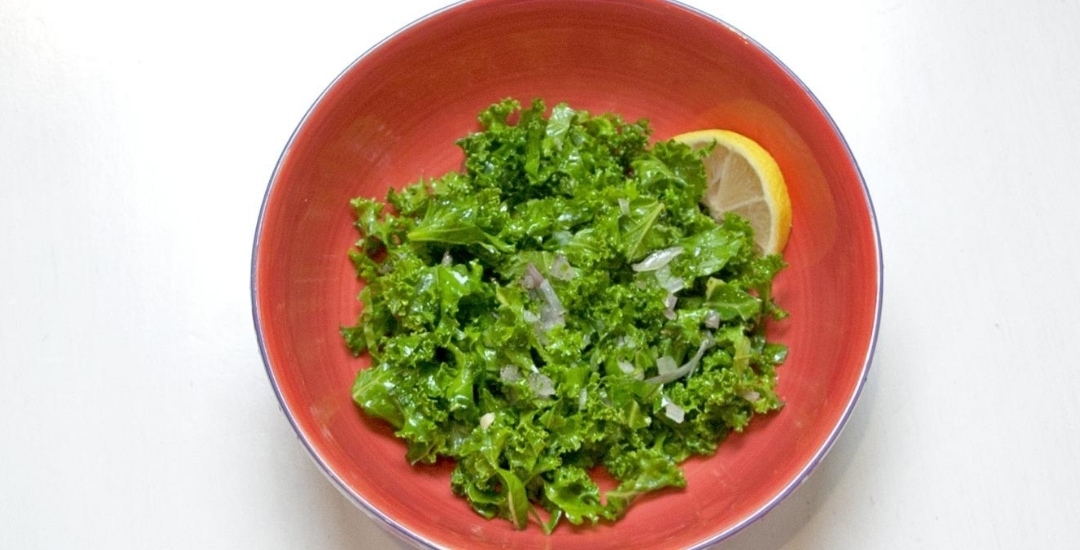 "Kale is a superfood". "Kale is good for you." We have all heard these things. But what I also hear, too often, from my patients is "I don't like kale." I find the distaste for greens mostly stems from childhood when a person was served greens that were poorly cooked, typically overcooked. No one would like steamed, stringy, overcooked greens. This sauteed kale with shallots recipe is truly delicious, super easy and fast. Even if you don't think you like kale, I bet you'll enjoy this one!
Ingredients
1

small bunch of organic kale

chopped in small bite-size pieces, washed and large ribs removed

1

medium organic shallot

diced

2

tsp

healthy organic cooking oil such a tea seed

avocado, or coconut

1/4 to -1/2 organic lemon (Optional)

juiced

Salt and pepper to taste
Instructions
This entire recipe takes about 3 minutes once you have all the ingredients chopped. You want to serve it as soon as it's done, so time the rest of your meal accordingly.

Wash, remove ribs and chop kale

Dice shallot

Place oil in pan over medium heat. Once heated, add the shallots for about 2 minutes until softened.

Add the kale and cook another 2 or 3 minutes until kale is a bright green and wilted. Don't overcook!

If using, add lemon juice.

Salt and pepper to taste.

Serve immediately and watch the previous kale haters change their tune!
Notes
Is Your Health At Its Optimum?
If you are suffering from any of the problems listed above—contact us for a consultation. Call (727) 335-0400 to schedule. Our medical clinic is located in Clearwater, FL. If you are not local to us, our medical team treats patients from across the country and internationally via telemedicine consultations. We help you find the underlying root cause of your health issues.
To your health,
Dr. Vikki Petersen
DC, CCN
IFM Certified Practitioner
Founder of Root Cause Medical Clinic
Author of the books:
"The Gluten Effect"
"
Hiatal Hernia Syndrome
",
and of the e-book "Gluten Intolerance – What You Don't Know May Be Killing You!"
Notes
Enjoy this super healthy, very fast sauteed kale with shallots recipe.
Eat healthy – Be healthy!