Healthy Gluten Free Recipes Easy Bean & Vegetable Dinner!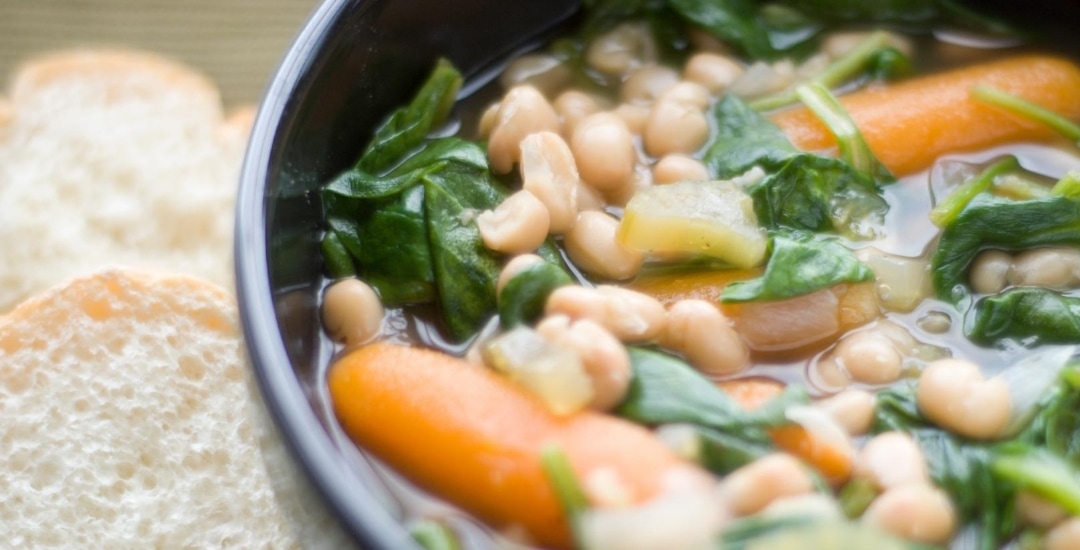 Sometimes dinner is a chore, especially if you want a healthy gluten free recipe. You want to eat well but you're tired, rushed, etc. Whenever I come up with a quick dinner that's healthy and tasty, I like to share it on our recipe site. What made this meal fast and tasty was a product that I found at Whole Foods. I know that everyone doesn't have a Whole Foods nearby but I thought I could give you the name of the company (as they are likely found in other grocery stores) plus the ingredients. The company is "Stonehouse 27" – their website is: www.stonehouse27.com. They had many different products in their line. The product is "Tomatoes & Chilies" cooking sauce – I bought the "medium" variety. I was sold on the fact that at the bottom of the ingredients it said in bold "No Allergens". You've got to love a product like that!
Enjoy!
Ingredients
– onions

– tomato puree

– oil

– spices

– garlic

– ground sesame

– agave

– paprika

– vinegar

– lemon juice

– cinnamon

– turmeric

Here's what I did:

1

can of beans

your choice, I used garbanzo – you could also used freshly cooked beans of course

2/3

of 12 oz bottle of Tomato & Chilies sauce.
Instructions
Rinse the beans and put into a small pot with the sauce. Let it simmer until the flavors blend and the beans are warmed through.

I found that the sauce needed some salt but taste for yourself. I had some cooked rice on hand so I heated that up. If you're low on time, quinoa cooks in 15 minutes rather than waiting 1/2 hour for the rice to cook – providing your food sensitivities allow.

Next I sauteed some vegetables. Whatever you have on hand works. Personally I always start out with about 2 tbsp of olive oil in a skillet on medium heat and I add onions and/or garlic until fragrant or onions are transparent. Then I add chopped vegetables such as asparagus, kale, zucchini, etc.

My secret to fast cooking is to chop the vegetables into small, bite-size pieces.You can place a lid on the vegetables to speed up the cooking process. It should only take 4 or 5 minutes to get them lightly cooked – don't overcook them. They should be brightly colored and just a little firm.

Add salt and pepper while it's cooking. You could add the vegetables to the beans and sauce if you like. I served the beans on top of the rice with the vegetables on the side.
Notes
Is Your Health At Its Optimal?
If you wish for better health, stop wishing! Attain it now!—contact us for a FREE CONSULTATION. Call (408) 733-0400 to schedule. Our medical center is located in Sunnyvale, CA. If you are not local to us, our DESTINATION CLINIC treats patients from across the country and internationally. We will help you find the underlying root cause!
Enjoy this healthy gluten free recipe.
To your health,
Dr. Vikki Petersen DC, CCN
IFM Certified Practitioner
Founder of HealthNOW Medical Center
Author of "The Gluten Effect"
Author of eBook: "Gluten Intolerance – What You Don't Know May Be Killing You!"