What you need to know about your Thyroid Labs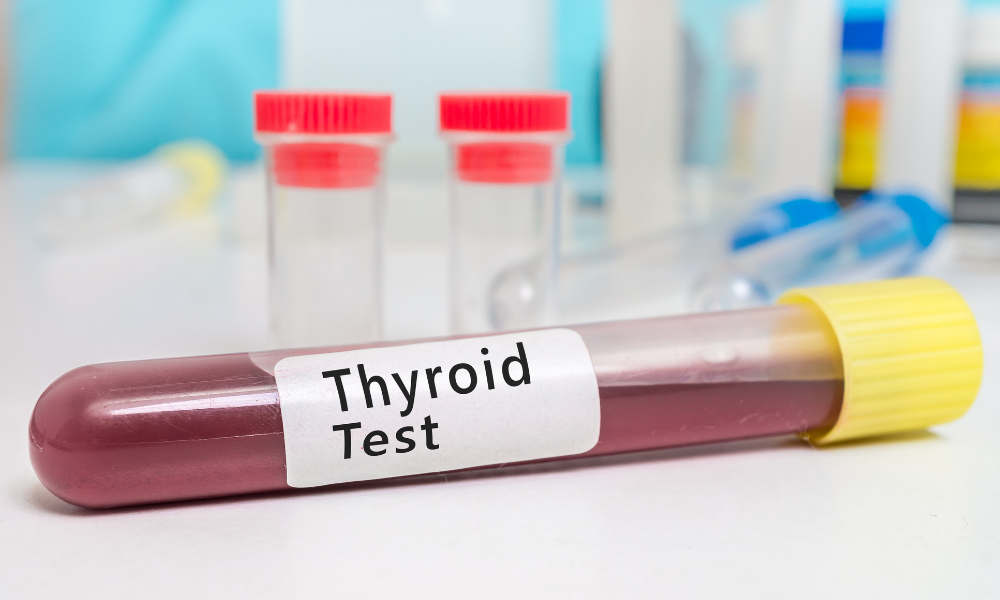 Thyroid lab testing is often incomplete and misinterpreted
Thyroid disease is very common. If you want to learn more about all that your thyroid does for you and the approach we use to naturally improve its function, see this blog.
There is much confusion on how to accurately test for and interpret thyroid lab tests.
TSH (thyroid stimulating hormone) is frequently tested alone. TSH is the hormone your brain secretes to stimulate your thyroid to make its hormones.
Conventional medicine assumes that if your TSH is "okay", there is no reason to look further, or deeper, at your thyroid function.
This could be the cause your continued symptoms
Testing TSH alone is a liability for you:
Interpretation of what is a normal (rather than "optimal") level for your TSH is flawed.
Testing only TSH will miss the breakdown of actual thyroid hormone production, which we discuss below.
Your doctor will miss if you have an autoimmune thyroid condition (Hashimoto's thyroiditis), the most common of all the autoimmune diseases, affecting women predominantly.
Normal TSH and Ideal TSH are very different
The reference range for TSH is very broad, approximately 0.5 to 5.0 mIU/L. This means that if your result is within this range, your conventional doctor will tell you your thyroid function is normal and cease to investigate it as contributing to your symptoms.
The ideal or optimal range for TSH, based on Functional Medicine standards, is much narrower, 1.0 to 1.9 approximately. As you can see, this is slightly less than one point vs. five and a half points.
If you have a recent lab test, look at your TSH. Does it fit within the ideal reference range?
What is a complete thyroid panel?
TSH is just one measurement of your thyroid profile. Other levels that should be measured are as follows:
T4 – the first thyroid hormone produced by your thyroid. It is inactive and thereby must be converted to your active hormone, T3. T4 mostly converts to the T3 hormone, but it also converts to reverse T3 and other metabolic pathways. We discuss the ratios below.
T3 – your active thyroid hormone, made from T4. Normally, 41% of your total T4 is converted to T3.
Reverse T3 – this hormone, when at a normal level, helps to modulate your T3 levels. It is quite fascinating the number of checks and balances your body possesses to maintain homeostasis, and the interplay between T3 and reverse T3 is one of many.
The importance of knowing your reverse T3 levels
Your level of reverse T3 should not be above the mid-reference range. The liability of having too much reverse T3 is that it attaches to your active T3 receptor sites, inactivating your active T3. This would be helpful if you had too much T3, but if you do not, you will suffer symptoms from it being deficient.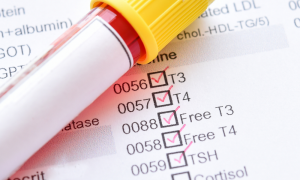 Most conventional doctors do not even measure reverse T3. The liability of this is that your active T3 numbers can look fine on your lab test, but if your reverse T3 is elevated, the perceived "normal" T3 level is erroneous because it is being inactivated and therefore not able to be used by your thyroid. You will be suffering from symptoms of malfunction despite your T3 level appearing normal.
You can see the problem: most conventional doctors neglect to measure reverse T3 and are mislead by normal looking TSH, T4 and T3 levels. If you do not know that your T3 is being deactivated by reverse T3, you have missed the root cause of your problem.
Look back at your lab tests – do you see a reverse T3 level?
T4 converts at 38% to reverse T3 normally. The remaining 21% of T4 gets metabolized in other pathways.
Autoimmune thyroid disease frequently missed and effective treatment not offered.
The first step in identifying whether you have autoimmune thyroid disease is of course to test for it. That might sound obvious but it is frequently overlooked by conventional medicine.
You may have noticed that it can be difficult to get your doctor to test for more than the bare minimum during your annual physical. In an effort to save your insurance company money, the common practice has become testing a minimal number of what is considered "key" values and only if any are elevated (or abnormally low) would further investigation occur.
It may make your insurance carrier happy, but such limited testing is not in your best interest.
Why would you doctor not test for autoimmune thyroid?
The standard treatment for Hashimoto's thyroiditis is the same thyroid medication used for hypothyroid. Since conventional medicine offers no other assistance, it may seem moot to your doctor to even bother with the test. Assuming their viewpoint (a flawed one, I might add) you can see the logic. If the test is not going to change their actions, why bother?
Root Cause Medicine successfully treats autoimmune disease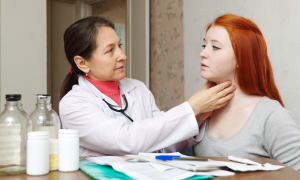 The Root Cause Medicine approach understands the causation of autoimmune disease and therefore how to treat it. With this knowledge and methodology to hand, we most definitely will test you for autoimmune disease.
There are several reasons to know if an autoimmune condition is present:
When you have one autoimmune disease you have a three to-ten-fold increase risk of developing other autoimmune diseases. Therefore, the faster you can normalize your immune system and stop it from attacking you, the better your future health.
The root cause of autoimmune disease is that your immune system is malfunctioning. In the case of Hashimoto's, taking thyroid hormones is not going to do anything to improve your immune function.
The underlying cause of why your immune system is attacking your thyroid (and perhaps other parts of your body) must be identified and addressed or you will never regain your health.
Once the cause(s) has been identified, the exciting news is that autoimmune diseases can be greatly improved and sometimes reversed, naturally.
Have you received this test?
Thyroid Peroxidase Antibodies (TPO antibodies) – this test will identify inflammation and autoimmune disease of your thyroid. As just discussed, this is a neglected test. Antibodies are typically elevated in Hashimoto's disease.
Often autoimmune thyroid disease is associated with hypothyroid, but you can have autoimmune disease with "normal" thyroid function, which is another reason to not neglect this test.
Are you suffering with symptoms of thyroid malfunction?
The likelihood is high that your thyroid testing or interpretation has been flawed, leading to your continued suffering.
You can get the help you need and regain balance of your thyroid gland naturally.
It is time to regain your health
If you have been suffering with thyroid imbalance or thyroid related symptoms and are not receiving the help you need, we are here for you.
Hopefully, the data above explains why you have been caught in the confusion associated with thyroid treatment. It is frustrating but you do not need to continue suffering.
Do you need help with your health?
We have the diagnostic and testing tools, the clinical experience, and a different medical approach to discovering the root cause of why you have the symptoms that are bothering you. As long as you are ready to make some dietary and lifestyle changes, we can help you. We will "hold your hand" through the changes, step by step, to make each step an easy one. We are located in Clearwater, FL, at 1000 S Ft Harrison, at the corner of Ft. Harrison Ave. and Magnolia St. There is plenty of parking space directly accessible from Ft Harrison. If it is not convenient for you to come to Root Cause Medical Clinic, we offer telehealth/telemedicine consultations to residents of certain states. Call us for details.   
Contact us for a Consultation – Call 727-335-0400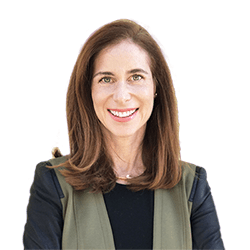 Dr. Vikki Petersen
DC. CCN
Founder of Root Cause Medical Clinic
Certified Functional Medicine Practitioner
Dr Vikki Petersen is a public speaker, author of two books, several eBooks and creates cutting edge content for her YouTube community. Dr Vikki is committed to bringing Root Cause Medicine and its unique approach to restoring health naturally to the world.
Read Full Bio