Chocolate Smoothie Recipe: Chocolate Meets Green!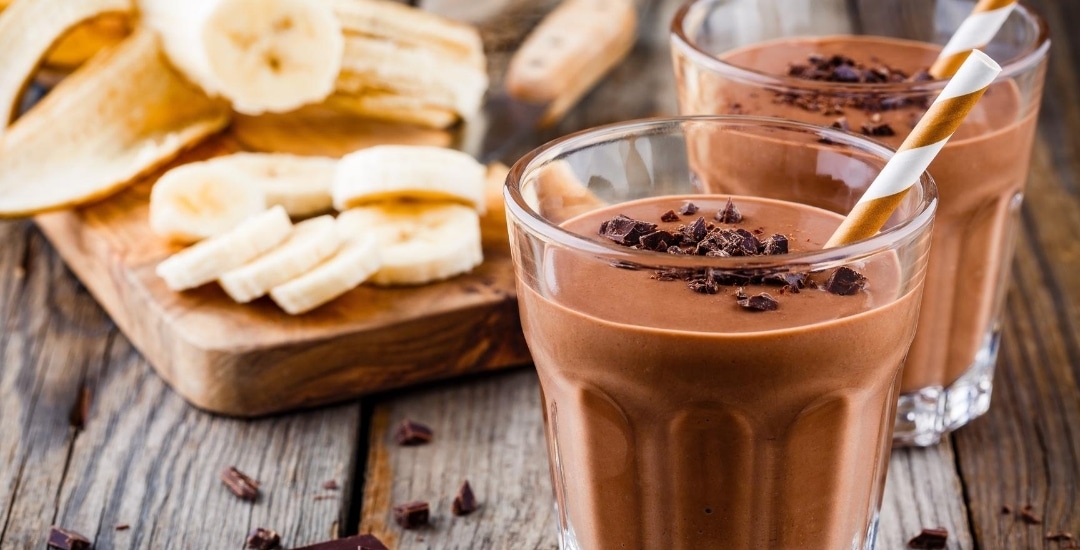 Have you ever wondered if there was a healthy chocolate smoothie recipe? Well here you go! Perhaps you start your day with a green smoothie, I do. Are you ever in the mood to change things up? Or, what if you run out of a key ingredient, as I did this morning? In my case it was the organic orange juice. I've tried making my smoothie with just water before… yuck! So, I looked around and what I made was rather delicious and a nice change. I would recommend it on the weekend (it's a little too decadent for daily use!) or if it's late afternoon and you need a little something to tide you over until dinner.
Ingredients
¾

cup

organic almond milk – plain. Coconut milk is a good alternative.

2

tbsp

organic cacao for a chocolate taste without the sugar or other additives

optional – if you don't have this you can try chocolate almond or coconut milk.

1

organic banana

½

cup

organic berries

2

large handfuls or organic spinach

kale, bok choy

1

tbsp

organic almond butter

½

tsp

cinnamon

1

tsp

cacao nibs

optional
Instructions
Put all ingredients in a blender on liquefy until fully blended.
Notes
Looking For Ways To Lose Weight?
Our clinic specializes in root cause medicine and offers many options with great results!—contact us for a FREE CONSULTATION. Call (408) 733-0400 to schedule an appointment at our medical center in Sunnyvale, CA. If you are not local to us, our DESTINATION CLINIC treats patients from across the country and internationally. We will help you find the underlying root cause!
Enjoy your chocolate smoothie recipe!
To your health,
Dr. Vikki Petersen
DC, CCN
IFM Certified Practitioner
Founder of HealthNOW Medical Center
Author of "The Gluten Effect"
Author of eBook: "Gluten Intolerance – What You Don't Know May Be Killing You!"
Some recipes and videos contain affiliate links for products we use and believe our patients and readers would enjoy. If you purchase such a product via the link we receive a small commission at no extra cost to you. It's similar to a referral fee and helps us to pay the videographer and the grocery bill. Thank you!