Ginger Spice Smoothie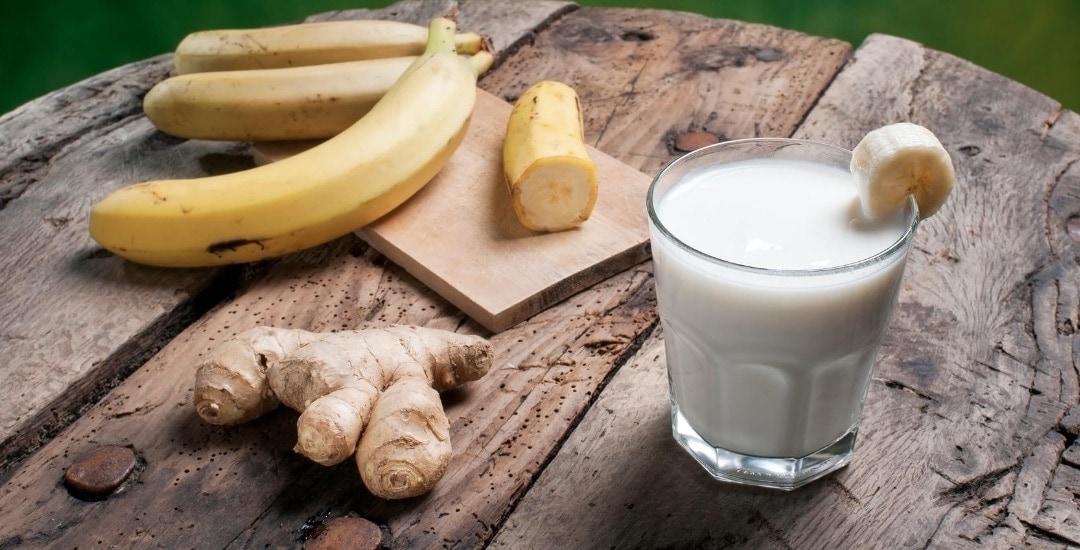 We're only a few days from the holidays and the lure of gingerbread and other unhealthy cookies can be hard to avoid. If you're not ready to say goodbye to holiday flavors, but want to stay healthy, we have a fun and delicious smoothie for you. Special thanks to Root + Revel's take on this healthy gingerbread recipe that uses molasses instead of any bad sugar. Molasses provides a natural non-animal source of iron. The amount of molasses in this recipe contains 6 grams of sugar. It's not white or added sugar, but it's still "sugar" grams. We like to target not more than 12 grams per day, so know that this smoothie will handle half of your sugar grams for the day. The molasses provides a rich, complex flavor, and ginger in the spice blend provides a kick. Flax seeds provide great fiber and some healthy omega-3 fatty acids. We took out dairy and opted to go with frozen banana instead; which will give the smoothie that creamy and cold texture, without adding ice cubes which tends to water down the flavor.
Ingredients
1

organic banana

frozen (slice beforehand and freeze)

1

cup

organic almond milk

unsweetened

1 1/2

teaspoons

organic molasses

1 1/2

tbsp

Gingerbread spice blend

2

tbsp

organic flax seed

ground
Instructions
Combine all ingredients into a large, high-powered blender and blend until smooth and creamy.
Notes
Is Your Health At Its Optimum?
If you are suffering from any of the problems listed above—contact us for a consultation. Call (727) 335-0400 to schedule. Our medical clinic is located in Clearwater, FL. If you are not local to us, our medical team treats patients from across the country and internationally via telemedicine consultations. We help you find the underlying root cause of your health issues.
To your health,
Dr. Vikki Petersen
DC, CCN
IFM Certified Practitioner
Founder of Root Cause Medical Clinic
Author of the books:
"The Gluten Effect"
"
Hiatal Hernia Syndrome
",
and of the e-book "Gluten Intolerance – What You Don't Know May Be Killing You!"