Gluten Free Buckwheat Cereal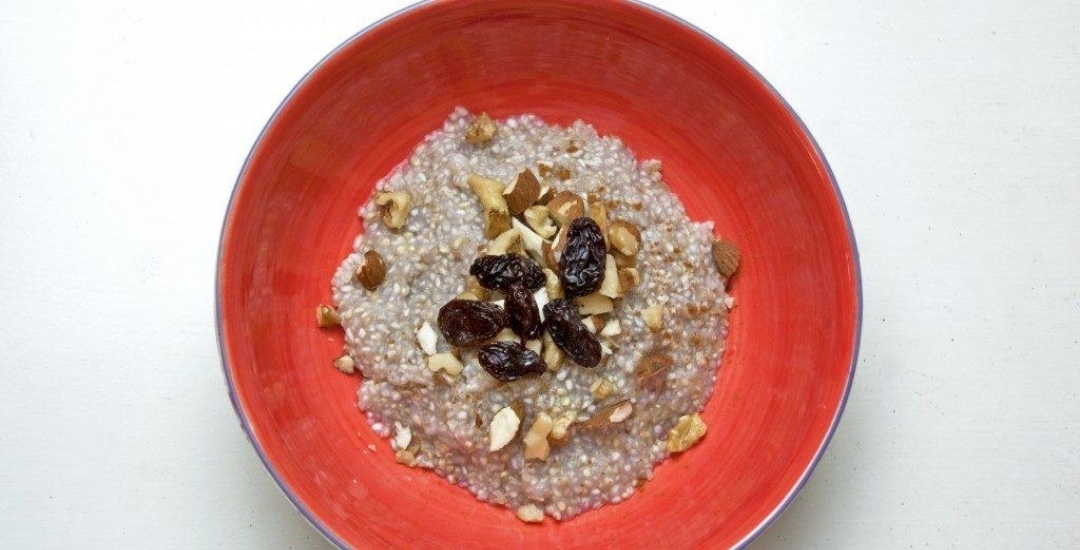 Breakfast can be a challenge. If you're running late yet know you need to eat something for blood sugar stability, or you need something healthy to take along with you for later, this recipe is beyond fast, yet satisfying.There are many smoothie recipes available amongst our recipes but sometimes you want to "chew" something and at certain times of year a cold smoothie just isn't going to cut it. The thought of making hot cereal may conjure up half an hour or more of stirring and waiting, but not with this recipe. This particular recipe is barely 5 minutes from beginning to end.If you need a very fast breakfast that's warm, filling and a whole gluten-free grain, try this buckwheat groats breakfast.
Let me know how you like it and any variations you come up with.
Ingredients
1/2

cup

purified water

1/4

cup

organic buckwheat cereal

pinch

of Himalayan sea salt

fresh organic almonds

or other nut such as pecans or walnuts

organic raisins
Instructions
Add water to a pot and place on high heat

Add the buckwheat cereal right away plus a pinch of salt

Stir to mix

Bring the ingredients to a light boil – this will take a minute if not less.

Reduce to a simmer and cover for 3-5 minutes or until all water has evaporated – stir once during this time frame.

Place the buckwheat cereal in a bowl, add the toppings of your choosing plus any dairy-free milk.
Notes
Some recipes and videos contain affiliate links for products we use and believe our patients and readers would enjoy. If you purchase such a product via the link we receive a small commission at no extra cost to you. It's similar to a referral fee and helps us to pay the videographer and the grocery bill. Thank you!