Quick and Easy Vegetable Soup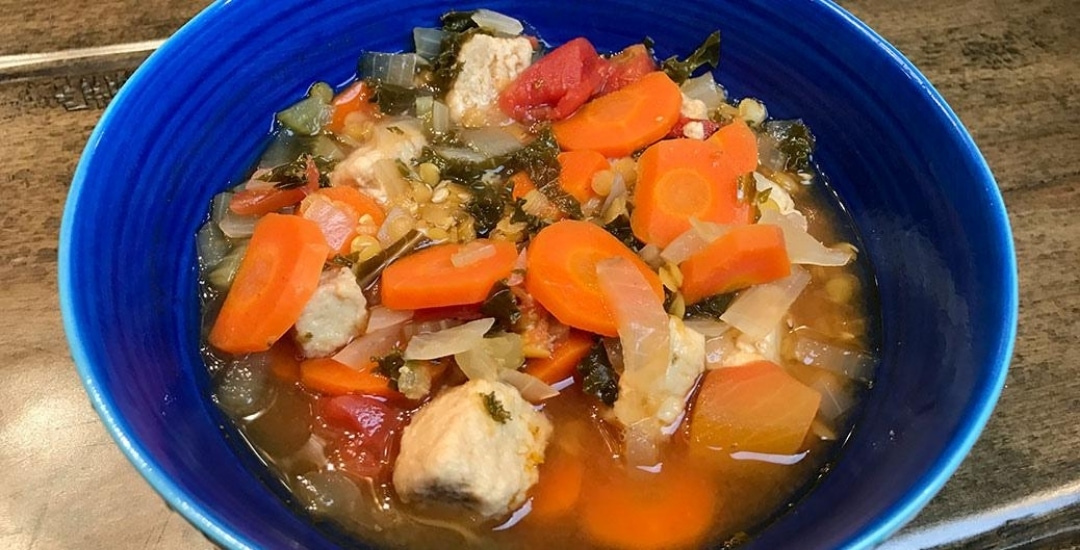 Quick and Easy Vegetable Soup
My mother, a great cook, used to spend an entire day making split pea soup. No wonder I never liked to cook. I thought everything took an entire day to make! Making soup from scratch can sound daunting but this recipe proves it doesn't have to be. My husband calls this my "refrigerator soup" because it changes depending on what I have on hand. That is true but it also means your family won't get bored! The key to a healthy meal is ensuring you have a nice balance of nutrients and opting for those particular vegetables that are superfoods in their own right. These particular "gems" of the plant kingdom boast anti-inflammatory properties, they are anti-cancer and filled to the brim with healthy nutrients. What more can you ask from dinner?
Please let me know how you enjoy this and any varieties you come up that you enjoy
.Buon Appetito!
Ingredients
1

Tablespoon

organic avocado oil

1

medium organic onion

finely chopped

1

clove

of organic garlic

finely chopped

½

cup

red lentils

washed and picked over to remove any rocks

2

organic carrots

sliced

2

organic stalks of celery

sliced

2, 10

oz

cans chopped organic tomatoes

1

quart

organic vegetable broth

2

cups

chopped organic kale

ribs removed

½

teaspoon

organic oregano

Salt and pepper to taste

1

bag of Quorn chik'n tenders or 1 can organic cannellini beans]

Optional
Instructions
To a large saucepan over medium heat, add oil. Once the oil is warm, sauté the onions and garlic until transparent, about 3 to 4 minutes.

Add the lentils to the saucepan and stir to coat with the oil.

Next add the carrots and celery and sauté for an additional 3 to 4 minutes.

If anything is starting to stick, splash with some vegetable broth.

Add the chopped tomatoes and vegetable broth, stirring to combine all the ingredients.

Add the oregano, salt and pepper, stir once more and allow to simmer covered about 10 minutes more.

If you're going to add the Quorn or beans, do so now and continue to cook about 4 minutes more. If not, add the kale now, stir and taste for seasoning.

Once the kale has wilted into the soup you are done! I like me vegetables with a bit of "tooth" but if you want to cook them longer you can.