Alzheimer's and Your Diet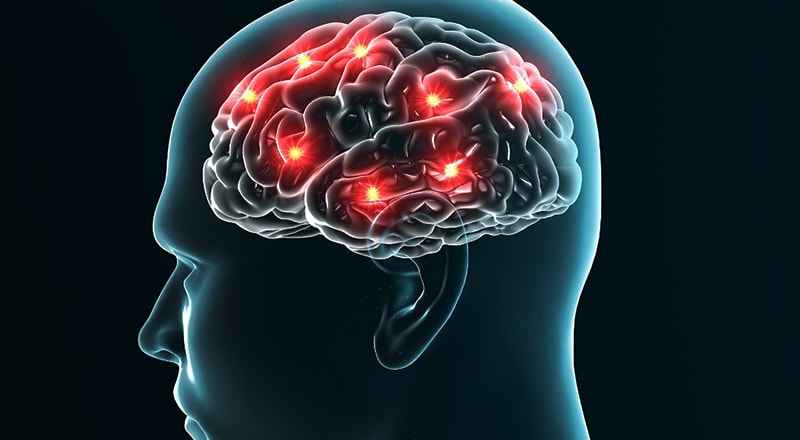 Is there a cure for Alzheimer's?
There is hope for Alzheimer's sufferers.
Even those at genetic risk due to family history can dramatically lessen their risk.
Unfortunately, the assistance is not coming from prescribed drugs.
Startling disclosure re: Alzheimer drugs
A recent study was published in the Journal of the American Medical Association. It was an extensive meta-analysis, meaning several high-quality studies published in peer-reviewed journals were analyzed. The goal was to determine the effectiveness of the commonly prescribed drugs for Alzheimer's.
Aricept and Memantine (Namenda), the two most commonly utilized drugs were evaluated in ten studies involving almost 3,000 participants.
Not only were the drugs found to be ineffective, regardless if they were used alone or in tandem, but they actually worsened the condition of those using them.
There was a faster rate of cognitive decline in those individuals taking drugs. Yes, it's a horrific outcome.
Prescribed Alzheimer drugs worsen the disease
The disease is awful and now families face betrayal. The "help" they thought they were providing their parent or relative, has actually been harming them.
Alzheimer's ruins one's life fast enough. Taking a drug prescribed by your doctor, approved by the FDA, yet that has now been proven to cause faster mental decline, is truly a nightmare.
On the heels of that bombshell came a recent article that hit the news feed hard. We are ready for some good news when it comes to Alzheimer's, so let's take a look.
We're currently losing the war against Alzheimer's
Currently, 47 million people around the world live with Alzheimer's. The number of those afflicted is predicted to swell to 141 million by 2050, according to the Alzheimer's Association.
In the U.S. alone, the financial cost of caring for close to 6 million Alzheimer's patients is about $277 billion, a staggering sum.
However, the cost to care for Alzheimer's patients is estimated to soar to $1.1 trillion by 2050.
Since the beginning of the century, yearly deaths from Alzheimer's have increased by 89%.
Clearly, we need a new perspective on how to treat this life-destroying illness.
Bats, toxins and Alzheimer's
Recently a story hit the news feed and it spread like wildfire. Who blames us? Some good news regarding Alzheimer's is desperately needed.
The team is led by Paul Cox, a savvy botanist who has gathered together researchers from all over the world to help solve the problem of Alzheimer's.
The story began with searching out populations that suffer from Alzheimer's at an alarmingly increased rate.
The Chamorro people of Guam were one such group. Could their love of a "culinary delight" consisting of a boiled bat have any link?
Indeed it turned out that bat fat accumulated a substance known as BMAA, a toxin found in the brains of the Chamorro as well as in the brains of Canadian Alzheimer's patients.
The toxin in algae is common to link
Don't dismiss BMAA in your own diet since bats are not typically on your menu. A major source of BMAA is blue-green algae, some of the oldest organisms on earth.
BMAA is likely to get into your food chain via shellfish and other marine life.
Crab Lover Spoiler Alert: Certain blue crabs found off the coast of Florida had levels of the toxin BMAA that rivaled what was found in the bats.
It is believed that the toxin insinuates itself into protein chains, acting as a trigger that kills neurons in your brain.
After isolating BMAA and identifying populations at increased risk, Cox smartly decided to do a "180" and see if there were populations on the opposite end of the spectrum. In other words, where is Alzheimer's non-existent.
Who never gets Alzheimer's?
Centenarians in Japan, specifically those hailing from the isolated village Ogimi, in Okinawa, have zero Alzheimer's disease. In other words, there's literally no record of the disease ever occurring there. Ogimi is hailed as the Village of Longevity with the most centenarians per capita on Earth.
Therefore, it is not surprising to learn that researchers and reporters have extensively visited the village, in search of their "fountain of youth". What have they found?
The Village of Longevity has these attributes
The inhabitants exercise their whole lives
The community is closely tied to one another
It's a matriarchal society
They eat a diet rich in tofu, seaweed, and sweet potato.
According to Cox, the Ogimi women move like ballerinas well into their 90s. A 54-year old woman he met looked like she was 19.
Is there something special in their diet?
Cox analyzed their diet meticulously and discovered the following: they consume 3 to 4 times the amount of the amino acid L-serine in their diet than the average American. They have the highest content in their diet of any population Cox and his team has measured.
Why is L-serine significant?
The amino acid L-serine seems to be protective of the neurons in your brain. It protects the protein "misfolding", something that is pervasive in Alzheimer's patients.
Researchers in 2016 tested the L-serine theory on velvet monkeys. These monkeys have a gene that puts them at risk for Alzheimer's.
During the trial they were fed bananas laced with:
a lot of the BMAA toxin
the amino acid L-serine
both BMAA and L-serine
The control group received "innocent" bananas laced with rice flour.
The result?
The monkeys given straight BMAA developed changes in their brains' consistent with Alzheimer's. T

hose given L-serine along with the BMAA had 80-90% less changes, meaning it was clear that L-serine was protective.
A human study was conducted with ALS patients. Those receiving a high dose, 30 grams of L-serine per day, saw their symptom progress slow by 85%. Therefore, L-serine is considered protective is not only Alzheimer's but ALS as well.
In conclusion, BMAA has currently considered a risk factor for developing Alzheimer's. L-serine seems to have some protective properties and considering it's safe and cheap, it might very well be protective for those people at higher risk of developing Alzheimer's.
And then there's bacon…
The "sound bite" of the article reviewing these findings was this: "There's lots of L-serine in bacon." I'm only bringing this to your attention because Americans love any excuse to eat bacon, and this point was emphasized by some reporters. Bacon may have L-serine, but that's about its sole attribute.
I would urge you to remember that bacon is considered a Class 1 carcinogen and it's pro-inflammatory. 
The Ogimi don't eat bacon. Their diet is rich in seaweed, tofu and sweet potatoes, NOT bacon.
Exciting treatment for Alzheimer's and cognitive decline that works
Here at Root Cause, we implement Dr. Dale Bredesen's protocol laid out in his book "The End of Alzheimer's".
We received advanced clinical training from Dr. Bredesen and have been utilizing the protocol for a few years.
Dr. Bredesen cites many toxins that can contribute to the development of Alzheimer's. He doesn't dismiss the role BMAA might play but feels there are many "insults" that accumulate to develop this insidious disease. In other words, the likelihood of the causative agent being a single toxin is unlikely.
Food sensitivities, toxins, infections, poor diet, physical trauma, genetics, and more all may contribute, and must be analyzed in each patient. Alzheimer's is a multi-factorial disease, with many factors coming together to put an individual at risk.
Do you want to improve your brain health?
Are you ready to get healthier, but don't know where to begin? Are you worried about your memory, brain fog, lack of concentration, or family history of dementia?
It doesn't have to be difficult but you also need a clinician who understands how to look at your body and brain as a whole.
We create personalized programs to identify and address the underlying root cause of why your brain isn't functioning optimally.
Here at Root Cause Medical, we have the tools to isolate and identify the real reason. The fact is, there's always a reason for body malfunction and when it is discovered, your body heals. It's not magic, but it's close.
Your body is an amazing machine – it's very strong; it's very tough and it knows how to heal. It just needs a little help.
Do you need help with your health?
We have the diagnostic and testing tools, the clinical experience, and a different medical approach to discovering the root cause of why you have the symptoms that are bothering you. As long as you are ready to make some dietary and lifestyle changes, we can help you. We will "hold your hand" through the changes, step by step, to make each step an easy one. We are located in Clearwater, FL, at 1000 S Ft Harrison, at the corner of Ft. Harrison Ave. and Magnolia St. There is plenty of parking space directly accessible from Ft Harrison. If it is not convenient for you to come to Root Cause Medical Clinic, we offer telehealth/telemedicine consultations to residents of certain states. Call us for details.   
Contact us for a Consultation – Call 727-335-0400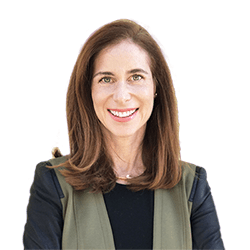 Dr. Vikki Petersen
DC. CCN
Founder of Root Cause Medical Clinic
Certified Functional Medicine Practitioner
Dr Vikki Petersen is a public speaker, author of two books, several eBooks and creates cutting edge content for her YouTube community. Dr Vikki is committed to bringing Root Cause Medicine and its unique approach to restoring health naturally to the world.
Read Full Bio