Chocolate Bark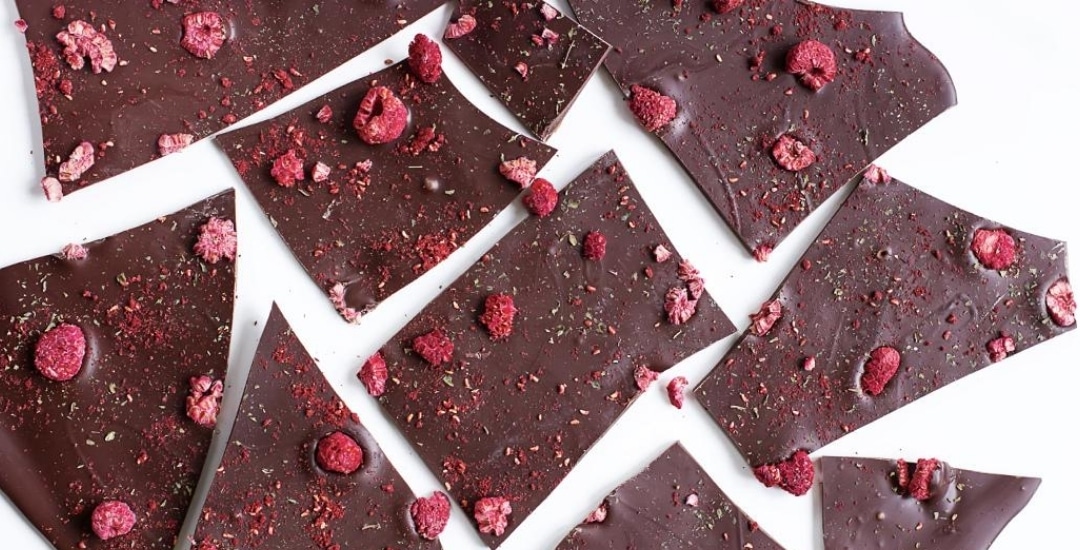 Sometimes you just need some chocolate! There are a lot of choices in the grocery store and often they have ingredients that you either cannot or should not eat. This recipe came about when I had a square of what used to be our family's favorite dark chocolate bar. It had salted almonds in addition to the dark chocolate and on this occasion the almonds were clearly rancid. Almonds are a great nut with a nice fatty acid balance, but when they're rancid, all those benefits turn into something ugly, inflammatory and disease-causing.I looked down at the chocolate bar and a thought occurred to me – how hard could it be to make this myself? Certainly I could get high quality dark chocolate that was very low in sugar. And I could also get fresh nuts that I knew weren't rancid. I decided to experiment and what resulted was a fun dessert creation that was fast and easy to make while also delicious and healthy (minus the little bit of sugar). Below I give you ideas of what I do plus some options of how you can make it your own. Just make sure you have high quality, organic, raw nuts from a reputable vendor.
Ingredients
12

oz

of organic

high quality 70% dark chocolate, bittersweet. (Optional: if your family is used to a sweeter chocolate, you can start by using half bittersweet and half semi-sweet. As you continue to eat healthier the sweet tooth will lessen and you can use all bittersweet.)

For a sugar-free option

you can make your own sugar free chocolate. Lily's chocolate chips is sweetened with stevia.

1 1/2 -2

cups

of chopped organic raw nuts – consider almonds

walnuts, cashews or macadamia nuts.

1/4 -1/2

cup

organic shaved coconut

dried or fresh fruit. We've used dried cherries and fresh raspberries with good results.

1/4– 1/2

tsp

of salt and cinnamon

optional. You can also try orange zest.
Instructions
Melt chocolate in a double boiler over medium heat so it doesn't burn. While it's melting chop the nuts and other toppings. You could lightly toast the nuts and coconut in a sauce pan over medium heat while the chocolate is melting. Just don't let them burn. They're ready when you begin to smell the lovely aroma of toasted nuts.

Pour the melted chocolate into a glass dish (approximately 8″ X 11″) lined with parchment paper. The larger the glass dish, the thinner the bark and vice versa. Play with it a little to get it the way you prefer.

Sprinkle the toppings on top of the melted chocolate and gently push them down a little with your fingers so they're not just sitting on top. Add salt, cinnamon, etc.

Feel free to experiment and make it your own. If you come up with a great combination let me know!
Notes
Is Your Health At Its Optimum?
If you are suffering from any of the problems listed above—contact us for a consultation. Call (727) 335-0400 to schedule. Our medical clinic is located in Clearwater, FL. If you are not local to us, our medical team treats patients from across the country and internationally via telemedicine consultations. We help you find the underlying root cause of your health issues.
To your health,
Dr. Vikki Petersen
DC, CCN
IFM Certified Practitioner
Founder of Root Cause Medical Clinic
Author of the books:
"The Gluten Effect"
"
Hiatal Hernia Syndrome
",
and of the e-book "Gluten Intolerance – What You Don't Know May Be Killing You!"
Notes
Enjoy and Buon Appetito!
Dr Vikki Petersen