Dairy Free Creamy Broccoli Soup Recipe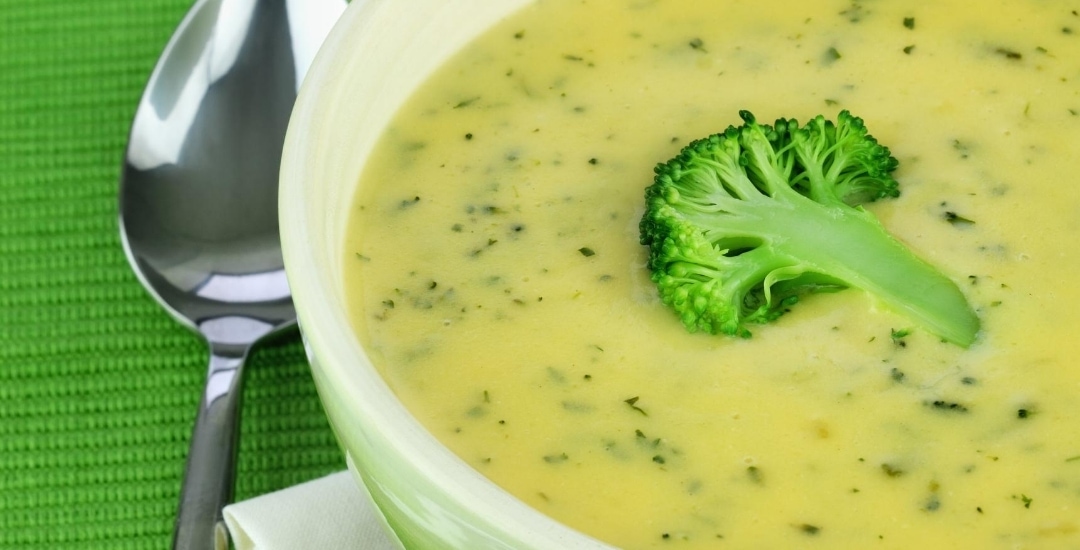 This is an incredibly easy and delicious soup. It is creamy without the use of any milk or cream and is completely hypoallergenic. It also provides a tasty way to get several servings of good for you vegetables into your diet.
Ingredients
3-4

tbsp

olive oil

1

large onion sliced thin

1

pound

organic broccoli

florets separated, stems chopped

2

cloves

garlic chopped fine

Salt and freshly ground pepper to taste

1/2

cup

white wine

optional

3

cups

organic vegetable or chicken stock
Instructions
Put the oil into a large deep saucepan over medium heat.

When the oil is hot add the onion, broccoli, garlic and a large pinch of salt and pepper.

Cook until the onion is softened, 5 to 10 minutes.

Add the white wine, cook for 1 minute, then add the vegetable stock and cook until the broccoli is tender, 10 to 15 minutes.

Put the soup in a Cuisinart or use an immersion blender to puree the soup. If you only have a blender allow the soup to cool somewhat before pureeing until smooth.

Season to taste. The soup can be refrigerated for up to two days
Notes
Is Your Health At Its Optimal?
If you are suffering from any health problems—contact us for a FREE CONSULTATION. Call (408) 733-0400 to schedule. Our medical center is located in Sunnyvale, CA. If you are not local to us, our DESTINATION CLINIC treats patients from across the country and internationally. We will help you find the underlying root cause!
To your health,
Dr. Vikki Petersen
DC, CCN
IFM Certified Practitioner
Founder of HealthNOW Medical Center
Author of "The Gluten Effect"
Author of eBook: "Gluten Intolerance – What You Don't Know May Be Killing You!"