Dr. Vikki's Overnight Oats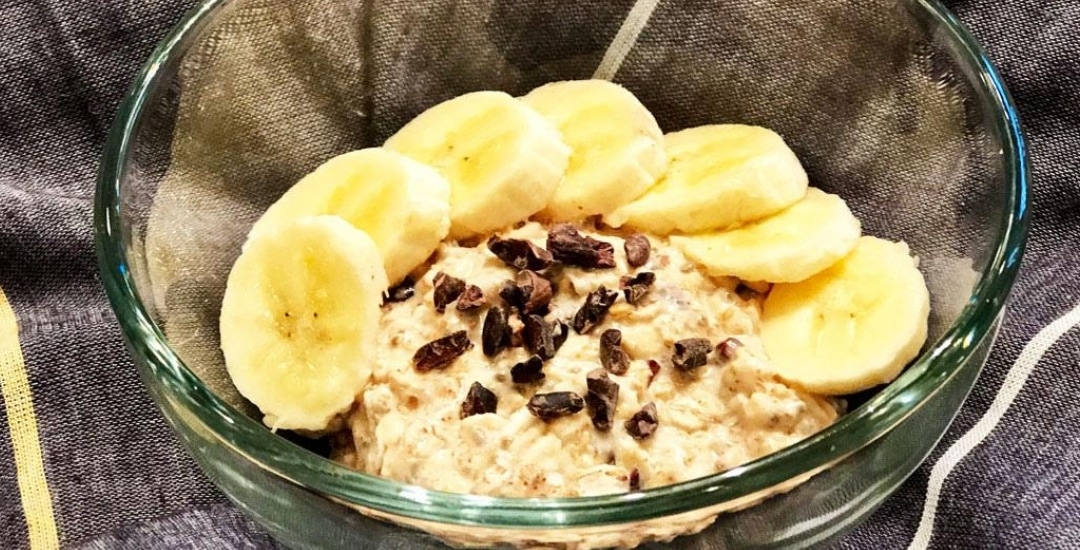 Healthy, Filling and Easy Overnight Oats
We're all busy in the morning and sometimes trying to get out the door on time with a healthy breakfast in tow can be a challenge. Smoothies are great but they take time. You can make them the night before, but they really are most nutritious within a few hours of making them. This recipe is delicious, filling and easy to prepare – the night before! That's the best part. You just grab it and go in the morning because your refrigerator has done all the "work" while you sleep. If you're avoiding oats you can try organic quinoa flakes instead. Another option is a quick 5 minute buckwheat cereal (I like Bob's Red Mill) you can also make the night before and just add to it the rest of the ingredients listed below. The nut butter gives you protein, some healthy fat and staying power. You won't get hungry for several hours. The flax has healthy omega-3s, fiber and anti-cancer phytonutrients – a true superfood. I really love playing around with it and making it my own – sometimes in the morning I put in fresh berries or banana and other times I add cinnamon and raisins. Feel free to add your favorite ingredients and let me know what varieties you come up with.
I hope you enjoy this recipe as much as I do!
Ingredients
½

cup

organic gluten-free rolled oats

1

teaspoon

organic chia seeds

1

teaspoon

organic ground flax seeds [this is the healthier option as compared to chia

so you can try experimenting with 2 teaspoons of flax and no chia to see how you like it.]

1

tablespoon

almond butter

peanut or cashew butter are also options

¾

cup

organic non-dairy milk

such as almond, soy, rice or coconut

1

tablespoon

organic cacao nibs [Optional: if these are too intense for you

substitute chopped nuts or raisins)

A few drops and up to one dropperful of Sweet Leaf Stevia -amount of stevia depends on your taste.*

* You can also sweeten with a tablespoon of organic date syrup
Instructions
Add all ingredients to a clean Mason jar.

Combine with a spoon and cover with lid.

Place in the fridge overnight (or for at least a couple hours). It couldn't be easier.