Egg-less Frittata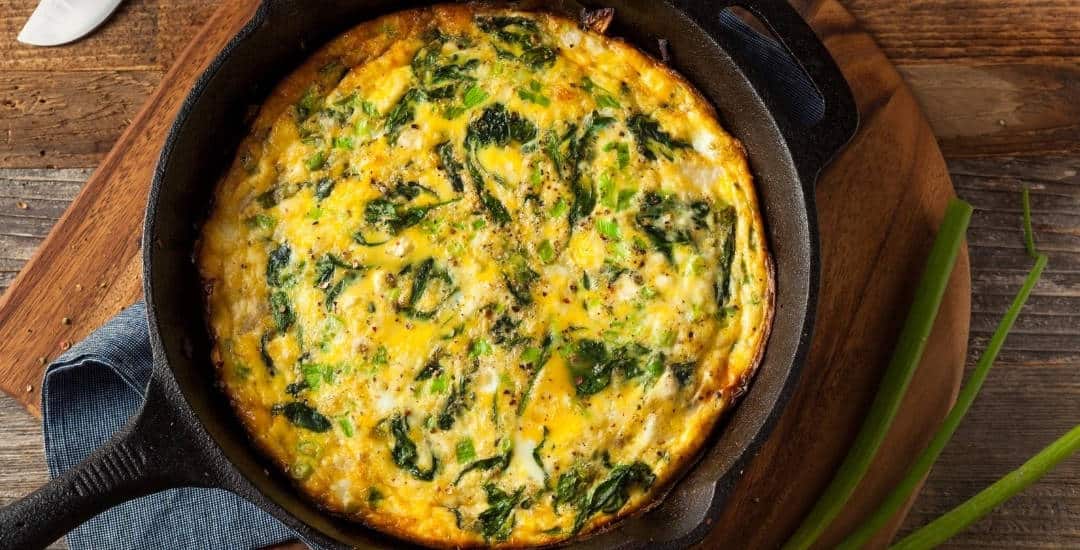 Easter is right around the corner and what better way to celebrate than with brunch? Frittata's are a staple brunch food in my house. They are the perfect way to serve up a savory breakfast while also incorporating loads of veggies into your diet! Frittatas are also an easy meal prep food. Simply make one on the weekend and portion the servings throughout the week for an easy breakfast that's reheated in no time at all. This recipe is very versatile and is great for using up any produce in your refrigerator. Don't be afraid to experiment; the more colors the prettier and healthier. This frittata was made using a new product I just discovered called Just egg. It is derived from mung beans making it the perfect alternative for individuals with dietary sensitivities or those who are adhering to a vegan diet. 3 tablespoons of Just Egg can be substituted into any recipe that calls for eggs, and you won't be able to tell the difference! This recipe used 1 bottle of Just egg, which is the equivalent to 8 regular eggs.
Ingredients
1

Tbsp

organic avocado oil

2

cloves

organic garlic

minced

1

bottle of Just egg

1

organic red bell pepper

diced

1/2

medium organic yellow onion

diced

1

cup

organic crimini mushrooms

sliced

2

cups

organic leafy greens

Optional: 1/4 cup of sliced green onions to top before baking
Instructions
Preheat the oven to 375 while you chop the veggies.

Add avocado oil to an oven-safe skillet over medium high heat (a 10″ skillet works best here). Note: this recipe calls for an oven-safe skillet. If you do not have one, simply transfer sauteed veggies to the bottom of a square baking dish and cover with the Just egg mixture before baking.

Transfer bell peppers and onions to the skillet and saute for 3 minutes, until softened.

Add the mushrooms and garlic to the skillet, sauteing for another 2-3 minutes.

Add leafy greens to the skillet and cook until they've wilted, about another minute or two.

Evenly distribute the veggie mixture across the bottom of the pan, then top with the Just egg mixture.

Sprinkle green onions over the egg mixture, then bake for 20 minutes.

Allow the frittata to cool for 5 minutes before serving and enjoy!
Notes
Top with hot sauce for some spice
Serve with a sweet potato hash
Enjoy alongside a bowl of fruit
Serve with sliced or mashed avocado and pico de gallo