Immune Boosting Bean Soup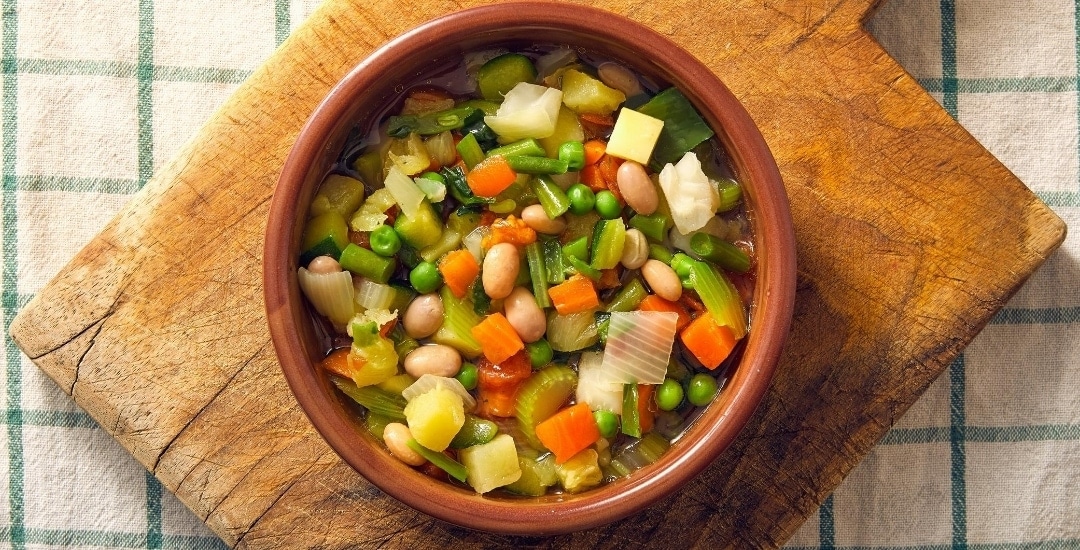 This recipe is courtesy of the Minimalist Vegan. However, as I'm apt to do, I've made a few modifications to it. I made it last night and it was a hit for my family. The recipe comes from a soup her mother often made when she wasn't feeling well. This soup has some incredibly healthy ingredients including ginger, garlic, turmeric and kale – all known to be powerful immune boosters. You can use pretty any legume you like or happen to have on hand. You can try lentils, or even a combination of beans like cannellini and garbanzos. That is one nice thing about making soup, you can use up things you have on hand. This is a great soup to eat when you feel rundown, need to warm up or are sick. Adding some more ginger, turmeric and garlic will help to pick your immune system up even more when you're unwell.
Ingredients
1/4

cup

extra virgin olive oil

1

red

or yellow organic onion, diced

4

organic garlic cloves

minced or finely chopped

2-3

medium organic carrots

diced

1 1/2 to 2

tbsp

organic ginger

finely grated

4

cups

cooked beans or lentils – if using from a can

rinse the beans thoroughly – I used mostly cannellini and 1 can garbanzo

1/2 to 1

tpsp

organic turmeric powder

6

cups

vegetable broth

1

small bunch organic kale

roughly chopped, about 2-3 cups

Salt and pepper to taste
Instructions
In a large saucepan, heat the oil and onion on medium until onion has become translucent.

Add in the garlic and cook for another 1-2 minutes.

Next add the carrots, ginger, beans and turmeric, cooking for an additional 5-7 minutes.

Once the ingredients are well combined, pour in the vegetable broth.

Bring to a boil and simmer for 10 minutes.

Add in the kale and season to taste.

Once the kale softens a little, the soup is ready.